This December, be part of the Knit4Kids effort,
and warm their hearts and yours.
---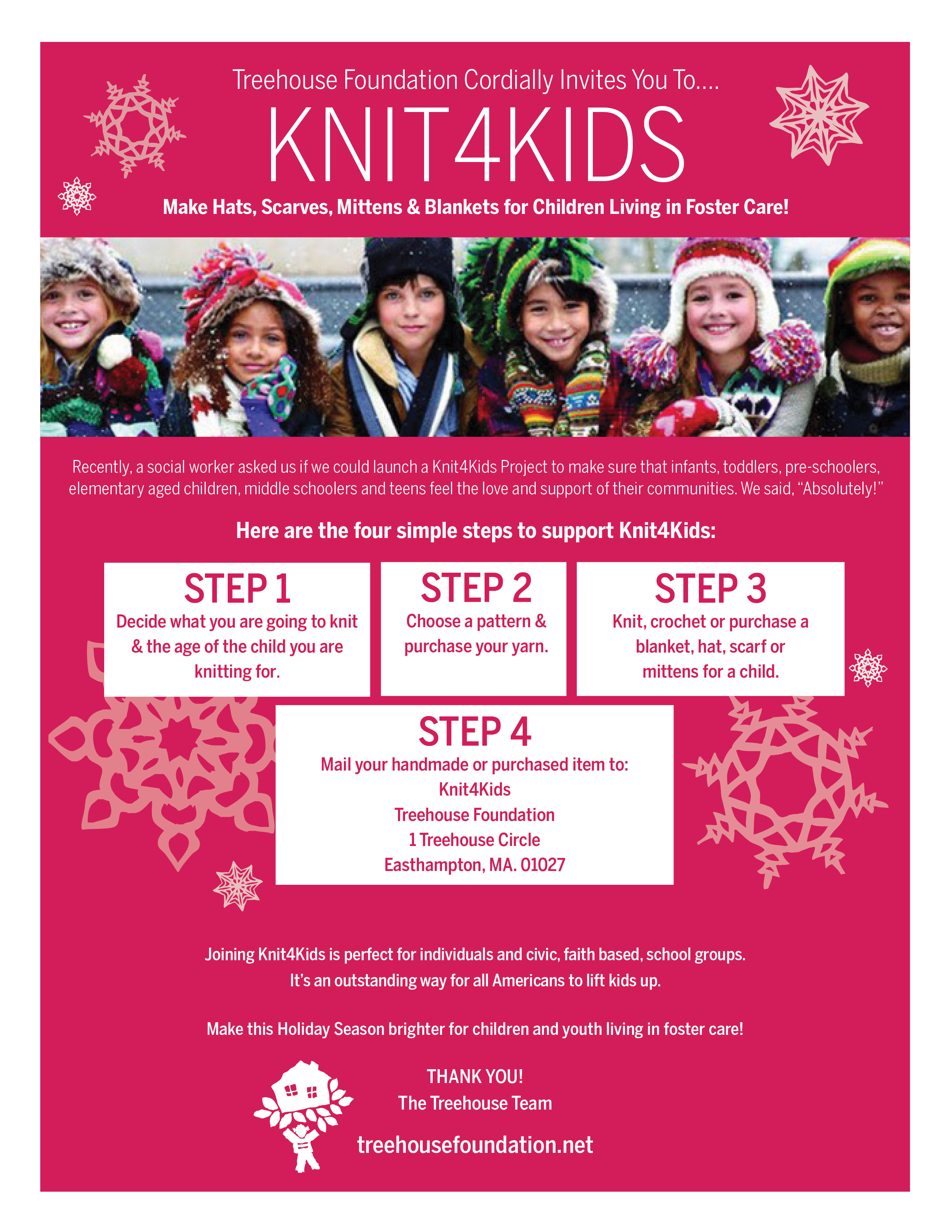 Treehouse is inspiring a Re-Envisioning of Foster Care in America. We're inviting Americans of all ages and backgrounds to stand together under the Banner of Shared Responsibility so that all children and youth living in foster care find forever families and live connected, fulfilling, and productive lives.