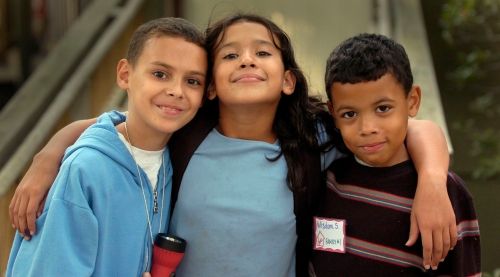 Our six year Camp To Belong MA partnership with Beaver Summer Programs makes my heart sing! It is a wonderful example of how 900+ families in the Boston area, who send their children to the fabulous summer day camp at Beaver Country Day School, step up to the plate to support youngsters who have been placed in foster care.
We are delighted that each summer visionary BSP Director, Nat Saltonstall, educates and engages his outstanding staff and all of the BSP camper families. The BSP staff then inspires campers of all ages (BSP serves youngsters ages 3 – 15) to support CTB MA campers. The result: every August we drive a big truck up to BSP's front door in Chestnut Hill, MA and fill it with loads of brand new sleeping bags, pillows, pillow cases, beach towels, duffle bags, flash lights, batteries and more! All collected to give to sisters and brothers who have been separated when placed in foster care.
This wonderful partnership yields such incredible goodness! The donations are collected by campers in a beautiful leafy suburb of Boston, driven across the Commonwealth to a gorgeous camp in the Berkshires, unpacked by fabulous volunteer CTB MA counselors, and made available to siblings who travel from all parts of the state to spend the week together creating joyous shared memories.
Beaver campers learn about their peers who are experiencing foster care. They have an opportunity to reach out to them – one camper to another – and make sure that they have the basic resources they need to have a wonderful week together. Some are learning about foster care for the first time. Finding out about that over 75% of all sisters and brothers who are placed in foster care live in separate homes and typically do not get to see one another on a regular basis. They discover that a group of citizens are creating new programs to change that reality. And, BSP campers get to be part of that change.
We are profoundly grateful to Nat and his awesome Beaver Summer Program Team of campers, families and staff. They hit the ball out of the park every summer. We are so glad they are our CTB MA Partners. Camp To Belong MA simply would not be the same without their kindness and generosity!