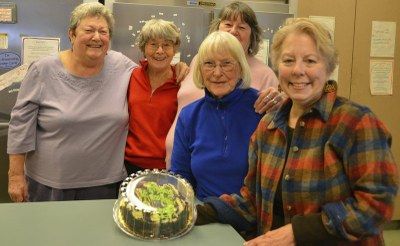 This is the first post in our Community blog, featuring the voices of Treehouse community members and friends.
Our community is rich in learning - in fact we routinely describe ourselves as a learning community. We learn from each other every day, and as we do so, we learn about ourselves. We learn about trauma and attachment, and deepen our understanding of our mission and purpose. We care for one another amidst the challenges of loss and change that occur across the lifespan, and deepen our appreciation of the power of community living.
The following statements by Treehouse seniors (or, as we prefer to say, "Hot Mamas and Papas,") set the stage for what's to come in this section, and offer a glance back so that we can look forward, and reflect on our experience.
"Being here has let my spirit breath. It has brought a balance inside that reflects the peace, comfort, and safety that this community has gifted me. This diverse community has inspired me to share my renewed attitude and outlook with laughter and creativity. THIS IS OUR CHANCE TO SHOW THE WORLD HOW IT IS DONE!" ~ Holly
"In my previous career, I was a therapist and worked with so many kids in "the system." I was drawn to Treehouse and the concept of promoting security for kids in a community where they can feel secure and loved and know that they are special." ~ Cheryl