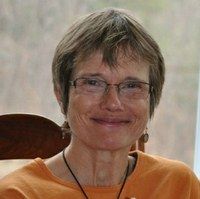 Since 2005 I have had the honor and the distinct pleasure of working side by side with a wonderful woman named Kerry Homstead. Together we have built the Treehouse Community and launched the Re-Envisioning Foster Care in America Initiative. Standing under the banner of Shared Responsibility we cast a bold vision: Every Child Rooted In Family & Community.
Kerry has spent her entire career supporting children and families. When we met she was working at Smith College. Our official Treehouse Foundation titles are Founder/Executive Director and Treehouse Community Facilitator. For seven years we have functioned as a team. We are equals. I have profound respect for Kerry. She is intelligent, thoughtful, wise and trustworthy. Just ask Treehouse community members and our Re-Envisioning Foster Care in America partners!
Kerry Homstead is also highly professional and diplomatic – two traits that come in very handy when you are engaged in collaborative social change. Recently, after winning the Purpose Prize, I found myself thinking about all of the layers of engagement required to be a successful social change agent. Diplomacy is key. I went to the dictionary and looked up the definition of the word diplomat. It said, "A person who deals with people tactfully or skillfully." That's Kerry.
I used to think the best way to describe the Treehouse Community Facilitator's role was "something akin to a faith based leader". I have now refined my explanation of the job description to "something akin to a faith based leader and a diplomat". Diplomacy is the key to Kerry's approach. She is accessible, discreet, flexible, solution oriented and able to handle all manner of life circumstances with grace (read juggle five balls in the air while scanning the horizon for new balls coming up and old balls falling gently downward). She is a fabulous listener and a seasoned professional who generously shares her time with anyone who visits, lives and works on Treehouse Circle.
For the past twenty years I have kept an Appreciation Journal. Every morning I begin my day acknowledging all that I am thankful for. Every evening I do the same. This writing practice keeps me grounded in goodness. Paying attention to all of the positives in my life helps me stay in the moment and accomplish so much more as a social entrepreneur, mom, wife, friend, sister, child advocate, neighbor and citizen.
When I look back through my appreciations over the past seven years Kerry's name comes up daily. I appreciate her work ethic, her dedication, her thoughtful responses, her respectful collaboration, her kindness, her authenticity. I am grateful for her patience, her calm approach, her amazing skill set.
This morning I appreciate having the opportunity to head into the Conference Room and wrap holiday presents with her – an annual tradition that allows us to show all of the children and youth living on Treehouse Circle just how much we love and appreciate them at this time of the year. I know that when I come home tonight spending time with Kerry selecting gifts and writing holiday cards for the kids is something I will write about in my Appreciation Journal. I'm sure there will be other pieces of our day together that I will also note.
Thank you Kerry. You are an inspiration and a role model to us all. Having you in my life and on this Re-Envisioning Foster Care Journey is such a blessing. I look forward to the lessons we will learn together as our work unfolds in the new year!