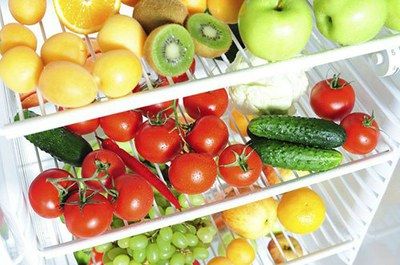 I was the world traveler in my family. I spent a great deal of time in my twenties and thirties visiting other countries, soaking up the sights and sounds of each new culture I explored.
My oldest daughter has taken over that role now. A self described "language nerd", she is fluent in Dutch, Thai, Arabic and Spanish. One of her little sister's favorite treats would be having her bedtime stories read in a mixture of languages – one page in English, the next in Dutch, then Thai and so on. She would listen intently and then say, "Do it again!" or "Now read it with a British accent!" when the rotation was complete. It's a happy childhood memory for us both!
The other day my daughter came home from one of her global adventures. She was really sick. We surrounded her with love and helped her get back on her feet. We were there to provide food, comfort, transportation, kindness, compassion – the full family safety net.
Last night when I went downstairs to check on the dog my daughter was in the kitchen, standing in front of the pantry, scanning the shelves. She was feeling hungry. A good sign.
I am delighted to have her home with us. Relieved that she's feeling better. Full of love and appreciation for the joy she brings to our lives. As I watched her make a selection from the pantry, I remarked that I enjoy it when my kids come home and know that they are welcome to help themselves to whatever they need because they are "home". "Within reason!" I joked.
Observing her, I thought about the meaning of family and home for the 25,000 young Americans who "age out" of foster care alone every year. Kids like my daughter, who launch out in the world without the benefit of a loving family and a caring community to tap into when they need a nourishing meal, feel sick, require a bit of respite from the world, want to celebrate their birthdays or come home for special events and holidays.
I recalled my own successful launch out into the world, made possible by a loving community of family and friends, who invested in me daily and let me know that they were there for me whenever I needed them.
They gave me courage, believed in my dreams, and created a culture of possibility for my success in the world. Experiencing their ongoing support makes it possible for me to live my life by their motto: PASS IT ON! Kindness. Caring. Support.
It is something I do for all of the young people I love and hopefully inspire all of us to do for our nation's youngsters who have been removed from their first families and placed in foster care.
All of us want to be appreciated and validated, cared for and authentically loved. It is essential for our well-being, our health, and our humanity.
As I watched my daughter cut up a banana for her yogurt, I imagined every youngster whose life has been impacted by foster care, standing in their own kitchens, feeling the love and sense of home that my daughter was enjoying in that moment.
Every child rooted in family and community. All across America.
It's an image that fills me with joy and peace…