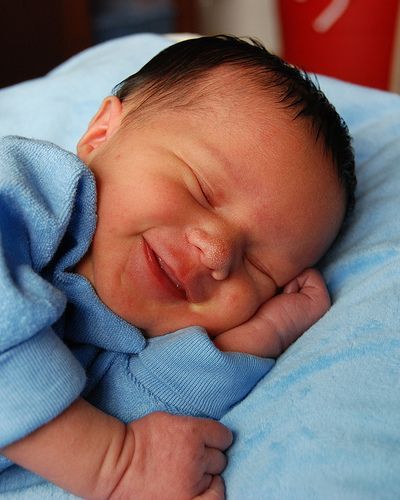 Ensuring that young children placed in foster care have safe, secure environments in which to develop healthy brains, bodies and attachments with primary caregivers is good for the children and it helps build a strong foundation for a thriving, prosperous society.
Currently in the world of child welfare, philanthropists, policy makers and practitioners are focused on resolving the "Aging Out Crisis". This is due to the fact that every year nearly 25,000 young Americans "age out" of foster care alone.
While most young people in the United States continue to receive support from their families into their 20s, young people who "age out" of foster care often lack this support. To successfully transition to adulthood, youth need a permanent family relationship and skills for independent living. Young people who "age out" of foster care alone and without a diploma or job skills face joblessness, homelessness and lives of poverty. They are often unable to complete their educations, find housing or get medical care.
According to the Jim Casey Youth Opportunities initiative, a three state study shows that:
• Nearly 40% had been homeless or "couch surfed" since leaving foster care.
• Only 48% were working, compared to 72% of their peers who had not been in foster care.
• Only 6% of young people who left foster care finished a 2 or 4 year college degree.
The majority of foster care investments are being poured into this critical arena because it is the gateway to the next generation of poor and homeless Americans.
While this is understandable, focusing such a large portion of our resources on the door out of foster care is not the best long term strategy for creating solutions to the national "Aging Out Crisis". We need to begin investing on the front end of the foster care experience and learn how to utilize people, dollar and idea resources all along a child's developmental spectrum.
To do this, it is imperative that we flip the current foster care paradigm. We live in a country where citizens help pay for the child welfare system with their tax dollars. In order to create a successful system – one that truly meet the needs of all children placed in foster care – we need to remain engaged rather than only paying attention when something goes wrong.
We make a promise when removing children from their family of birth. We promise them a better life: safety, stability, and a committed and enduring family relationship if they cannot return safely to their first family.
Our nation's children need us to step up to the plate and become their "Everyday Heroes". Our overwhelmed and under resourced child welfare system cannot succeed without our ongoing support. To create a new reality in America, we need a different approach. One that ensures that every child is rooted in family and community.
In his book, From Neurons to Neighborhoods, Dr. Jack Shonkoff underscores the value of investing in young children. He and his colleagues at Harvard's Center of the Developing Child share research that shows how the architecture of the brain is impacted by early childhood trauma. They talk about the importance of a child's early environment and nurturing relationships.
Shonkoff writes, "The scientific evidence on the significant developmental impacts of early experiences, caregiving relationships, and environmental threats is incontrovertible. Virtually every aspect of early human development, from the brain's evolving circuitry to the child's capacity for empathy, is affected by the environments and experiences that are encountered in a cumulative fashion, beginning early in the prenatal period and extending throughout the early childhood years. The science of early development is also clear about the specific importance of parenting and of regular caregiving relationships.."
New knowledge creates new responsibility. This scientific research and information about new national approaches gives those of us who are serving children placed in foster care a new platform from which we can enact bold and comprehensive new measures all along a child's developmental timeline.
I am proud to announce that the Treehouse Foundation is collaborating with our regional Re-Envisioning Foster Care partners to develop a vibrant early childhood program that supports infants, toddlers and pre-schoolers living in foster care along with their families and caregivers.
We are currently seeking multi-year funding to develop strong support for regional child welfare offices and the children and families they serve. We have prioritized two content areas for our initial program development:
• Strengthening the early foundations of lifelong health and well-being.
• Enhancing the resources and capacities of healthy attachments.
Project Thrive! is creating an environment that nurtures new ways of thinking, supports strategic risk-taking, and values the importance of investing in young children experiencing foster care.
The importance of fresh thinking and widespread investment in early childhood innovation has never been more critical. Please join us and help improve life outcomes for the nearly 1,000 young children birth to five years of age who are experiencing foster care in western Massachusetts. The opioid crisis is having a profound effect on families in the region. The result: our infants, toddlers and pre-schoolers need us now more than ever.