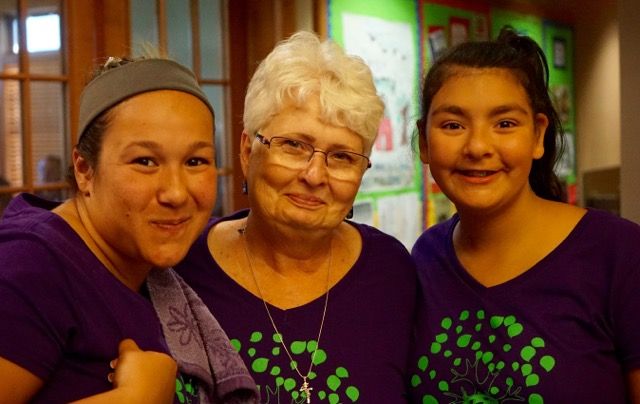 Set in a small town in western Massachusetts, the significance of the Treehouse Community may not be evident from it's physical presence alone, but it's positive impact is felt in the region and beyond. Thanks to a collaborative partnership among three visionary organizations – the Treehouse Foundation, Beacon Communities LLC, and Berkshire Children & Families – and 100+ Treehouse community members ranging in age from 1 – 95, this exciting award winning intergenerational neighborhood has been a catalyst for widespread social change.
Since opening the first Treehouse Community with it's partners in 2006, the Treehouse Foundation has been busy developing a vibrant Hub of Foster Care Innovation in the region of Massachusetts where the largest number of children experiencing foster care reside. Engaging a collaborative social change approach, this entrepreneurial 15 year old non-profit has inspired action, demonstrated the power of partnership, and leveraged deep investment in foster care innovation. Treehouse is helping dissolve the foster care pipeline to our next generation of poor and homeless Americans.
To accomplish it's vision, Treehouse invites people of all ages and backgrounds to become resources to children and youth whose lives have been impacted by foster care. It is diligently building a compelling new Menu of Engagement Options with regional partners who share the vision.
They understand that most people think there are only two ways to support a child placed in our child welfare system. They are eager to join Treehouse in developing an array of choices so all kids can live connected, healthy and fulfilling lives.
The Treehouse Foundation wholeheartedly believes in it's mission and vision. That's why it launched The Re-Envisioning Foster Care in America Movement (REFCA) in 2010 and is busy planning the 8th Annual REFCA Conference with it's REFCA colleagues (November 2017 in Boston. Stay tuned for details.) The purpose of each REFCA Conference is invite Americans of all ages and backgrounds to stand together under the Banner of Shared Responsibility and inspire widespread foster care innovation.
May is National Foster Care Month. Treehouse is celebrating by appearing on national television twice:
May 13th: The Hero Effect airs on Oprah's OWN Network at 10 AM.
May 14th: CBS Sunday Morning will be shown at 9 AM.
Onward & Upward For the Kids!