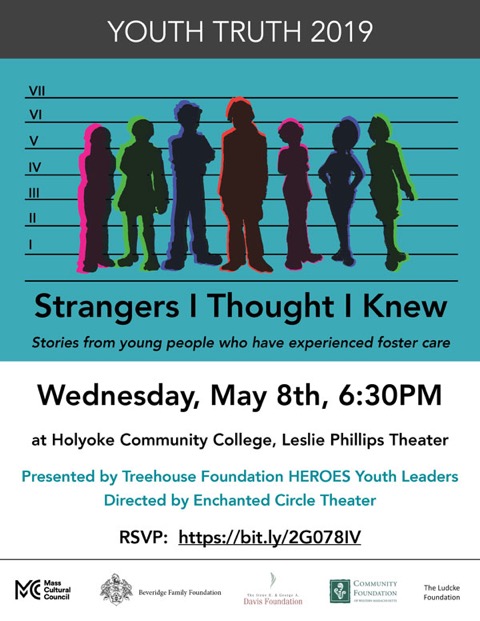 Our 2019 Youth Truth performance is right around the corner.
"Strangers I Thought I Knew"
Public Performance
Date: May 8, 2019
Time: 6:30pm
Location: Holyoke Community College, Leslie Phillips Theater, Holyoke, MA 01040
Tickets are by donation either online or at the door
Can't attend? You can click here to make a donation to Treehouse's life-changing programs.