Re-Envisioning Foster Care in America Conference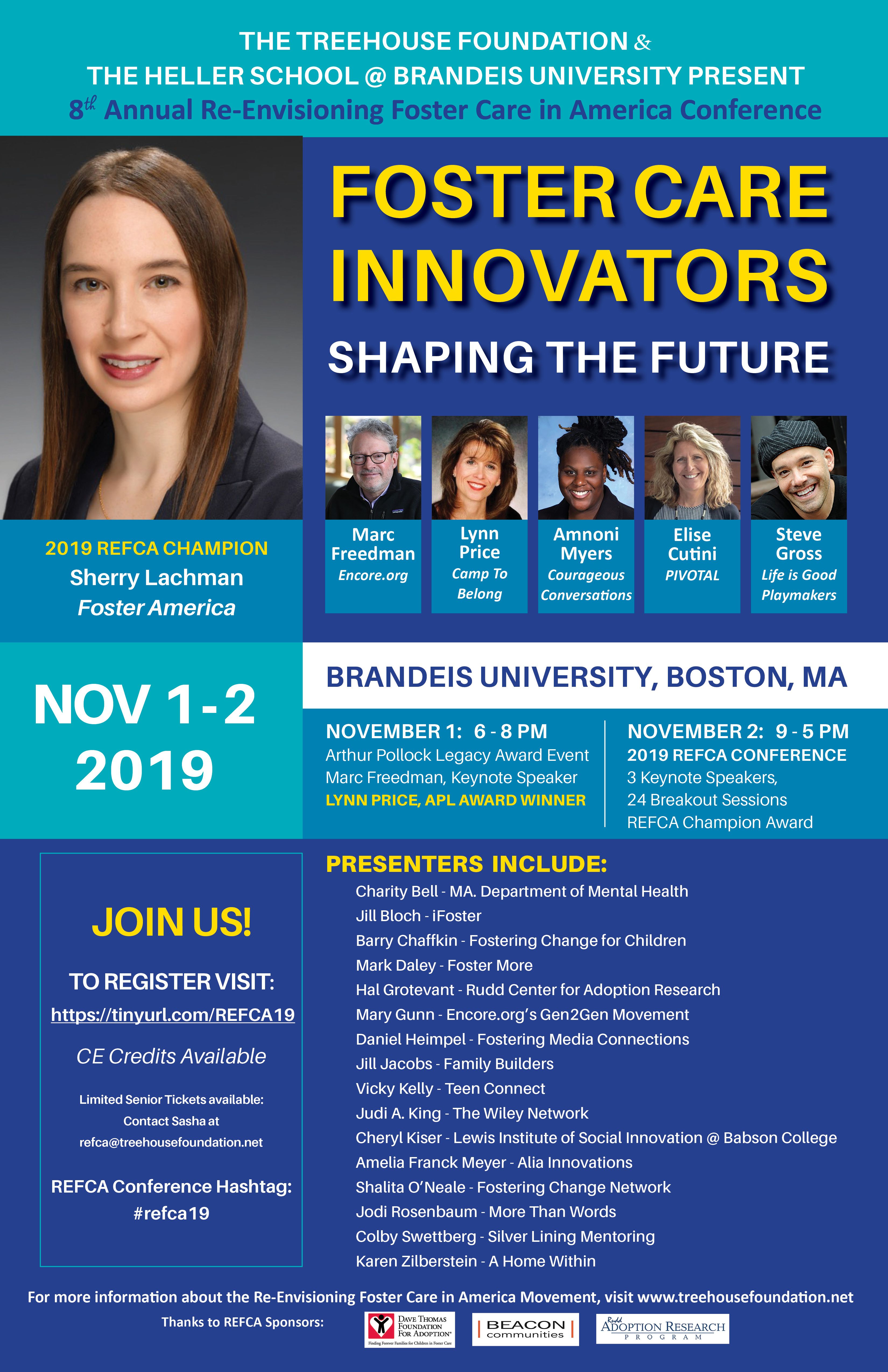 The Treehouse Foundation & the Heller School @ Brandeis University are delighted to announce that...
REGISTRATION for REFCA 2019 IS OPEN!
As we highlight foster care innovation from around the country, you will be inspired by 3 nationally recognized Keynote Speakers (Elise Cutini, Pivotal; Steve Gross, Life is Good Playmakers; and Sherry Lachman, Foster America), Opening Remarks by Amnoni Myers (Courageous Conversations), and 24 Breakout Sessions.