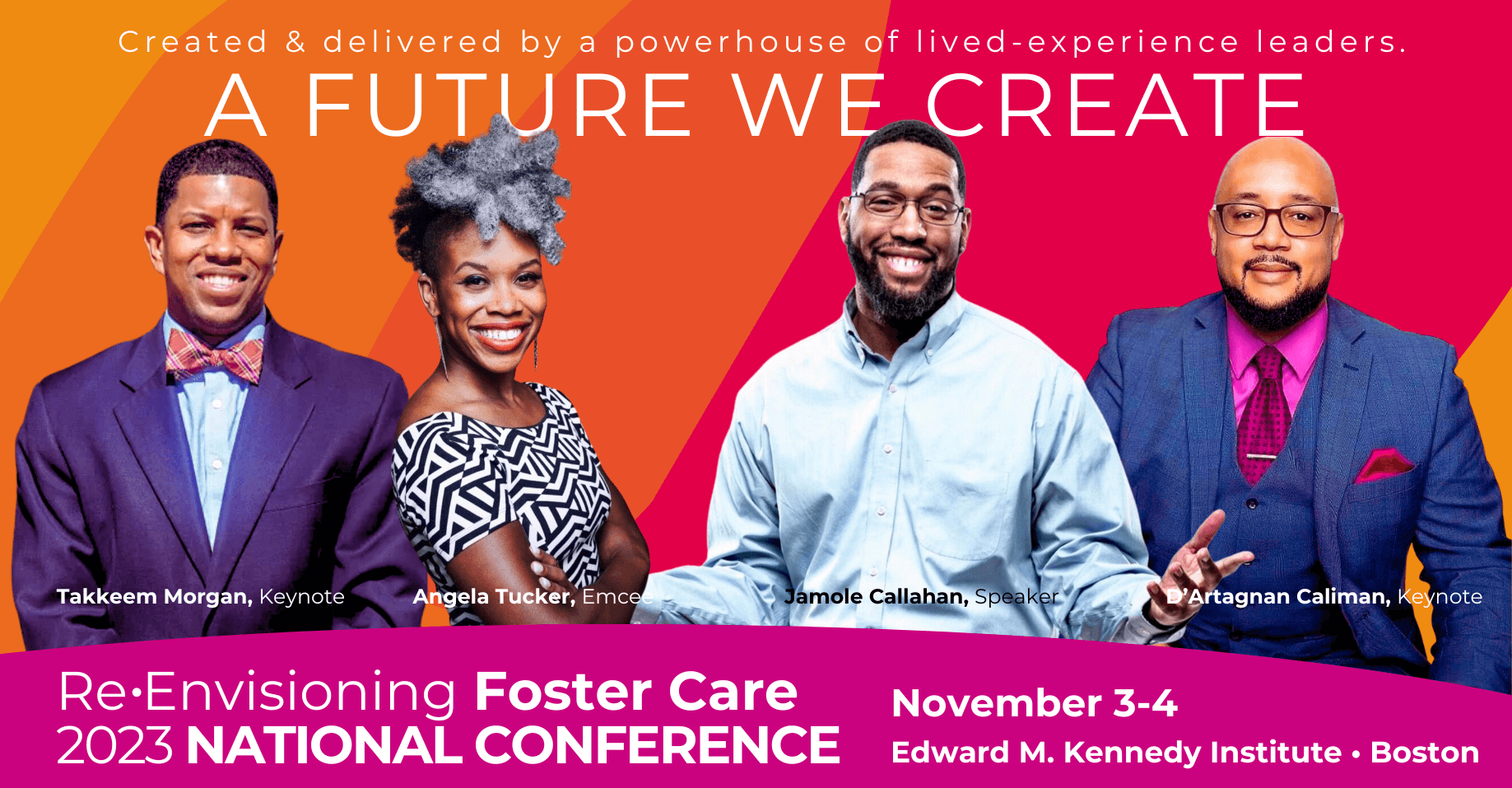 This year marks our 9th national gathering to highlight foster care innovation, honor lived experience leadership, and inspire investment in improving the well-being and life outcomes of the half-million children and young people living in foster care.
• Designed and led by foster alums — Re•Envisioning Foster Care Champions
• An opportunity to learn, inspire, and connect
• Workshops, breakout sessions, Author's Night book signing
• Open to all and including CE credits for students and professionals

Who comes to REFCA Conferences?
Social workers  |   Child welfare administrators
Foster care alumni  |  Educators and trainers
Policymakers and legislators  |  Foster youth and families
Foster parents and caregivers  |  Advocacy organizations
Researchers and academics  |  Community organization leaders
Counsel for Children
A few of the topics we'll cover:
• Creating Change from the Inside: working within a state agency
• Developing intentional community environments for those who've experienced trauma
• Integrating youth lived-experience in direct practice and advocacy
• Understanding equity in child welfare
• Post-secondary educational supports and structures for foster and adoptive youth
• Caring for brains in chaotic times
• Intersectional professionals in child welfare
---
Learn more about REFCA Champions on the Innovate! podcast
Podcast host Angela Tucker sits down with REFCA Champions who are inspiring a Re-Envisioning Foster Care in America, creating a culture of possibility & changing the foster care landscape.
Nathan Ross, 2021 REFCA Champion

Nathan works as a child welfare consultant, where he has the power to influence the policies that impact children in situations like the one he experienced. He is also a licensed therapist with a focus on trauma.