The Treehouse Community is a mission driven community offering vital living opportunities and community connections for all ages. Designed to support families who are fostering and adopting children from the public foster care system, Treehouse is a caring, inter-generational neighborhood. The community includes twelve family homes with three, four or five bedrooms and 48 one-bedroom cottages designed for seniors. The community has been carefully laid out to insure that families and seniors are interspersed around Treehouse Circle with the Community Center being a central gathering space.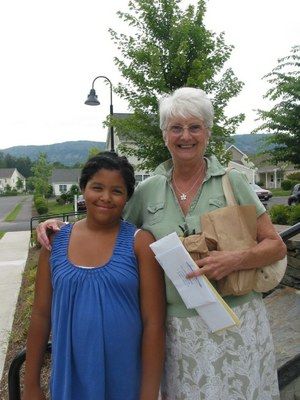 Seniors in the community are largely drawn here because they want to contribute and be part of a vibrant community. They bring a vast array of life experience, knowledge and talents that they share with each other and with the families and children.
Families receive ongoing support in an engaged community where people invest in one another's lives daily – a neighborhood where we ask questions like, "What does it take to help a youngster who has experienced foster care to flourish?" and "What does it take to inspire a community to invest in its most vulnerable children?
Over 100 people, ranging in age from 3-90, live on Treehouse Circle. The six staff members working on-site collaborate to bring people together so they can get to know one another and form trusting relationships, the foundation for long-term engagement. As Treehouse community members gather in the Community Center, Community Garden, on the back patio, for picnics and barbeques, to spend time painting, cooking, hiking, riding bikes and participating in activities, connections are formed.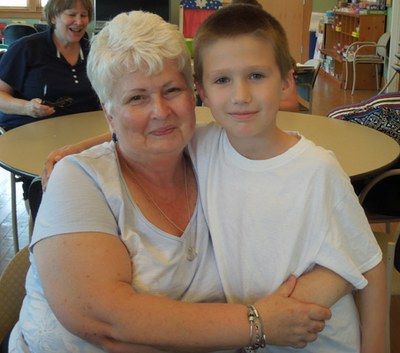 Treehouse is a community in which a child walking down the street is recognized and greeted by almost everyone on Treehouse Circle. It is a community where parents can partner with staff and neighbors to support a child, and where children can participate in a variety of activities that support their growth and well being. It is a caring community across generations.
"Treehouse is a vibrant community in which our knowledge about what children need for healthy futures is applied every day. Treehouse programs are exciting, bold, and transformative, and I am very pleased that our Rudd Adoption Research Program has chosen Treehouse for one of its initial community partnerships." ~ Harold D. Grotevant, Ph.D., holds the Rudd Family Foundation Chair in Psychology at the University of Massachusetts Amherst. His research focuses on relationships in adoptive families, and on identity development in adolescents and young adults.
Enriching Lives Through Community
At Treehouse, children whose lives have been impacted by foster care are being surrounded by people of all ages who care about them and are actively investing in their lives. Families, friends and a neighborhood full of people celebrating life together. That's the Big Idea behind the Treehouse Community! 
What we're finding is that It's not just the kids who benefit from living at Treehouse. The lives of adults who live, work & volunteer on Treehouse Circle are are being enriched as well. We all spend time together rowing on the Connecticut River, working in our Community Garden, gathering for writing classes, doing yoga, taking dance classes, sharing meals at Soup Tasting and Treehouse Tea, going out to enjoy local performances, taking care of the horses at Blue Star Equiculture and enjoying each other's company at the Treehouse Café. 
Over the past five years the Treehouse Community has received attention from all across the country. We have had many visitors. In spring 2011 Bridge Meadows, a  Treehouse inspired community, opened  in Portland, Oregon. Professionals in the fields of elder care, housing, education and child welfare are interested in learning more about the Treehouse Approach.
Harry Spence, former commissioner of the state's Department of Children and Families, said Treehouse, is a "crucial experiment" that could also generate ideas about how to help foster children in conventional neighborhoods.