Treehouse promotes public investment in our most vulnerable children. We inspire, implement and support innovative child welfare practices to ensure children who experience foster care find forever families and supportive communities, empowering them to lead fulfilling, productive lives.
Treehouse has two major initiatives:
The intergenerational Treehouse Community is a planned neighborhood where adoptive families and their children, older youth, and elders invest in one another's health, dreams and futures. Opened in 2006, this village's children find not just parents and a home, but also grandparents, playmates and an entire neighborhood designed to help them grow up in a nurturing environment, heal, and succeed in life.
 
The Re-Envisioning Foster Care in America (REFCA) Movement launched in late 2010 and serves as a dynamic, collaborative model for regional investment in the success and well being of children and families who experience foster care.
Both the Treehouse Community and the REFCA Movement are inspiring regional and national collaborations that invest in the well-being of children.
Our History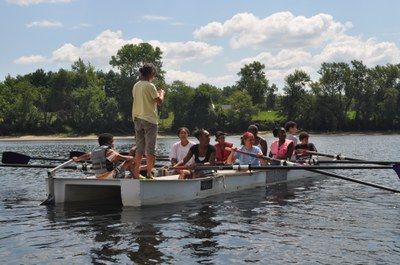 In 2002 Judy Cockerton established the Treehouse Foundation. As a foster/adoptive parent, educator, and social entrepreneur she saw the tremendous need for new approaches to support the success of some of our most vulnerable kids. 
The intergenerational Treehouse Community model is designed to help move children out of foster care and into permanent loving families, so no child ever "ages out" of foster care alone.  The Community model is based on partnership and a blend of public/private investment and resources. Consistent with our commitment to collaboration and sustainability, the Treehouse Community organizational structure includes partnership with a property developer/manager, Beacon Communities LLC; and a licensed social service agency providing foster and adoption informed services on-site, Berkshire Children and Families. Treehouse serves as visionary founder, driving foster care innovation and leading program development. The efforts and resources of all three organizations are fundamentally enhanced and strengthened by partnerships with Treehouse Community members including parents, youth and elders.
Community is at the heart of Treehouse. The guiding values of respect, compassion, collaboration and commitment create a strong foundation for restoring and strengthening the well-being of children who experience foster care.
We actively collaborate with people and organizations to create new engagement options that invite people of all ages to step forward and contribute to the Treehouse mission and vision.