Barry Chaffkin, LCSW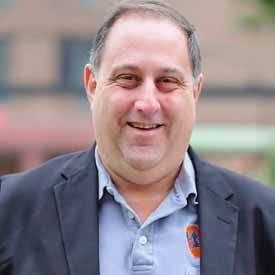 "To me, re-envisioning foster care is doing whatever it takes so that every child has a family that loves and cares for them. Treehouse Foundation is a perfect example of an organization that's trying to make sure that kids have roots. The kids have support and love, and the community understands them. I love to support what Treehouse is doing. They are doing whatever it takes to help kids in foster care."
Barry Chaffkin is CEO and co-founder for Fostering Change for Children, a non-profit organization that innovates and promotes positive change in the child welfare system. He has worked in child welfare for over 25 years, directly supervising the reunification of over 900 children with their families, as well as finalizing adoptions of over 900 children from the New York foster care system. A nationally recognized speaker and trainer, Barry was named the 2005 Adoption Activist of the Year by the North American Council on Adoptable Children. He is an adjunct lecturer at the Columbia University School of Social Work in New York City. Barry strongly believes that every child deserves a safe and permanent family and has dedicated his life to finding new and creative ways to achieve this goal.