Daniel Heimpel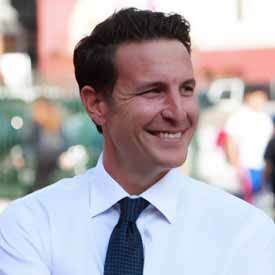 Daniel Heimpel is an award-winning journalist, philanthropy expert and educator. He is currently the executive editor of The Giving List, a high-end magazine and website that connects vetted nonprofits with high-capacity donors.

Prior to joining the Giving List, Heimpel founded and led Fostering Media Connections, a national journalism nonprofit focused on children, youth and families. He has both written and produced stories for Newsweek, The San Francisco Chronicle, CNN and the Oprah Winfrey Network among many others, winning numerous journalism prizes along the way.

He is also a pioneer in journalism education, with his Journalism for Social Change class having reached hundreds of graduate students at U.C. Berkeley, USC and UPenn, and thousands globally as a massive open online course offered through edX.