Harold Grotevant, PhD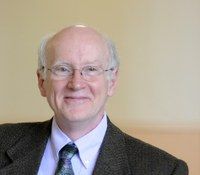 "The Rudd Adoption Research Program at UMass Amherst, which I direct, has been a proud partner of the Treehouse Foundation and REFCA since 2009. Treehouse programs are exciting, bold, and transformative and provide opportunities to apply our latest understanding about what children need for healthy futures every single day."
Harold D. Grotevant, Ph.D., holds the Rudd Family Foundation Chair in Psychology at the University of Massachusetts Amherst, and is the founding director of the Rudd Adoption Research Program, which connects adoption research with policy and practice through conferences, workshops, graduate and postdoctoral training, and stimulation of research activities. He also directs the Minnesota / Texas Adoption Research Project to examine outcomes for adopted children whose families vary in terms of contact with their birth relatives. Dr. Grotevant's research focuses on relationships in adoptive families and on identity development and relational competence in adolescents and young adults, and has resulted in over 100 journal articles, numerous book chapters and several books. He is a Fellow of the American Psychological Association, the Association for Psychological Science, and the National Council on Family Relations; Senior Research Fellow of the Donaldson Adoption Institute; former Board President of Adoptive Families of America; and member of the Board of Directors of the North American Council on Adoptable Children. He has been honored by the College of Natural Sciences, UMass Amherst (2009), and by the Adoption Initiative of St. John's University and Montclair State University (2012), among receiving many other research, teaching and educational leadership awards.