One evening in the fall of 1998, my husband handed me a newspaper article as our family was finishing dinner. "I think you'll find this interesting." he said.  Our children by birth, ages 12 and 18, were gathering up their plates as I read a story about a five-month-old boy who was kidnapped from his crib while taking an afternoon nap in his foster home.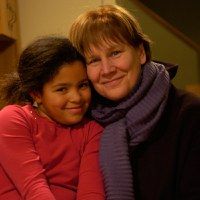 At the time, I owned two award-winning specialty toy stores in Massachusetts – fabulous family resources that I had spent 16 years building up and where I imagined I would be working when I became a grandmother. I had been a teacher for ten years before purchasing my first store called No Kidding! located in Brookline, Massachusetts, a wealthy suburb of Boston.
I finished reading the article and called my family back to the table to talk about what I had just read. We discussed the fact that when children are removed from their homes and placed in our public foster care system, we are all responsible for their health and wellbeing. We talked about the stigma and invisibility of youngsters who experience foster care. Our conversation led us to the conclusion that we had the resources and desire to be of service to children and youth placed in foster care. We decided to call the Massachusetts Department of Children and Families (DCF) and become a foster family.
On May 11, 1999, the morning after we completed our foster parent training classes, I received a call at No Kidding! from a DCF social worker.  She said  "We have two sisters, ages 5 months and 17 months. Would you take them into your home?"  I made a quick call to my partner of 27 years. He said, "Yes!"  When I shared the good news with the social worker she said, "We'll be at your house in two hours!"  I quickly made arrangements to pick up our 12-year-old daughter from school. We went to Toys R Us to purchase car seats, beds, high chairs, diapers and other infant and toddler supplies. As we drove into our driveway at home, the social worker's car pulled in right behind us. This was the moment I met our youngest daughter and her big sister, two of a sibling group of six. This is our "birth story".
With a five month old on one hip and a seventeen month old on the other, I entered the world of child welfare. I was 48 years old. The first thing that hit me was the lack of resources. It was palpable. As I scanned the landscape dedicated to the welfare of children who have been removed from their homes and families, I found it devoid of color, joy, opportunity, and people. I saw a hundreds of dedicated child welfare professionals. I met foster, guardianship, birth, kinship, pre-adoptive and adoptive parents.  What I didn't see was other citizens actively pouring their time and energy into a very under-resourced Department of Children and Families. Where were all of the people, dollar, and idea resources that my children by birth and their peers received on a daily basis? Nowhere.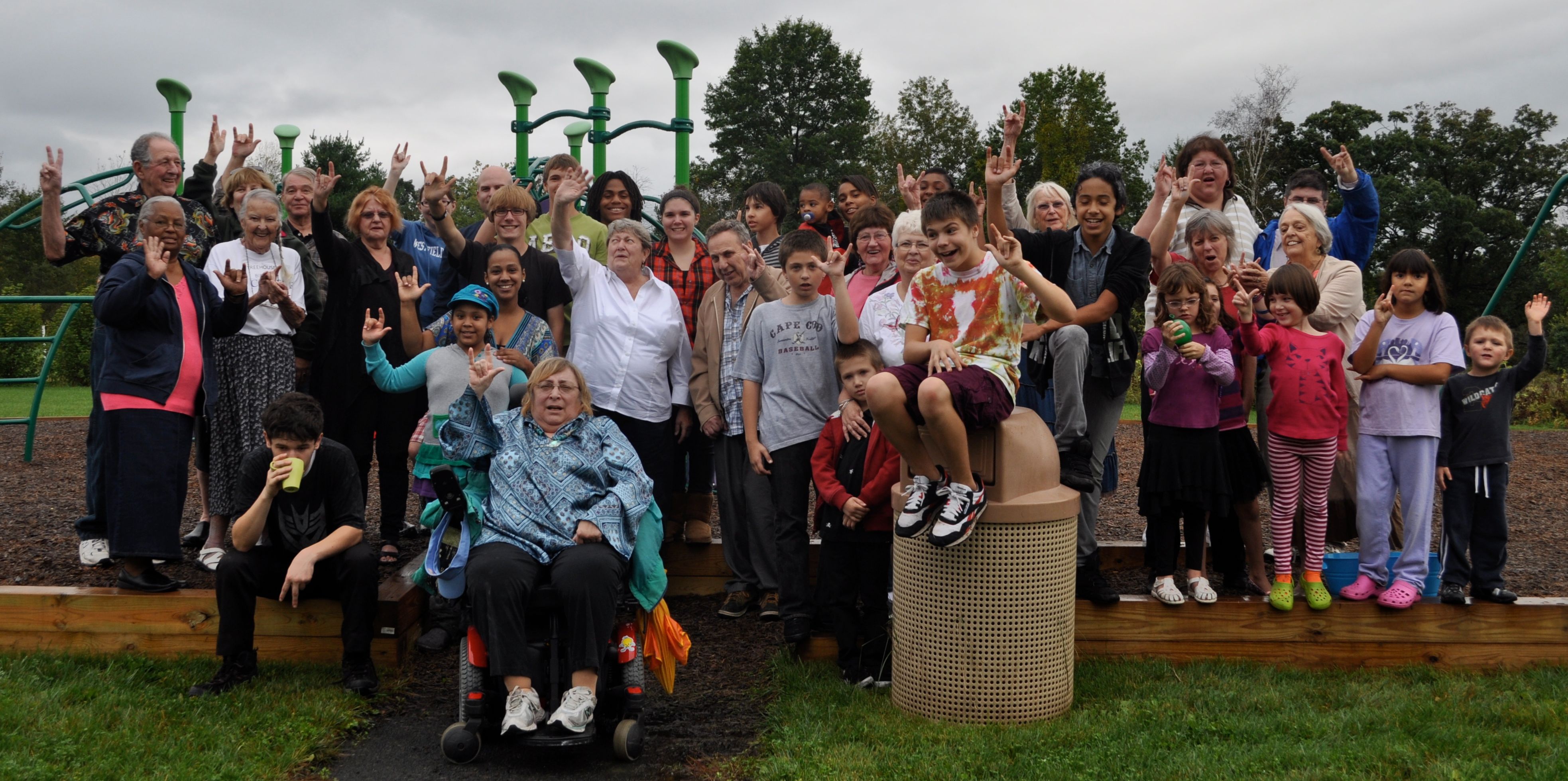 Today, the Treehouse Community is home over 115 individuals. Many have been living in the community since it opened in 2006. When people visit the community they are awed and inspired to see this vision has become a reality and to realize the community's role in Re-Envisioning Foster Care and expanding public investment and engagement in supporting children.  On a daily basis, we see and feel the impact of community connectedness and respect.
What's In A Name?
People always ask where the name Treehouse comes from.  I love treehouses! They represent a childhood icon that brings a smile to the young and the young at heart.
A treehouse is a place you climb up into, a place where you can find a new perspective—a more expansive view. It's a place where you gather with friends, feeling safe and cozy. A place where you can imagine something new. That's what we wanted to create for children and families. Since June 2006, over 115 people, ranging in age from birth to 95, have been living, working and playing on Treehouse Circle. Together we have built a new kind of community. One that recognizes that all children need safety, stability and a loving home. All children deserve to be rooted in family and community.
The intergenerational Treehouse Community is built around the concepts of belonging, thriving, connection, trust, and the opportunity to soar.