Abby Whittier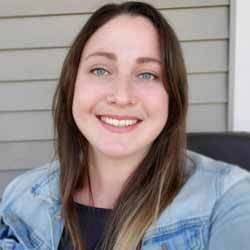 Abigail (she/her) has been sharing her passion for nature, sustainability, art and social justice with youth of various ages and backgrounds for over eight years. Having graduated from Boston University with a bachelor's degree in Psychology, and then from UMass Amherst with a master's in public policy, Abigail is driven to contribute to making the world a more just, equitable, and safe place for all people and creatures.
Abby has a permaculture design certification, and has volunteered with various environmental and social justice organizations such as Full Moon Girls, Arcadia Wildlife Sanctuary, and "A Knee is Not Enough" in her hometown of Easthampton, MA. A world traveler, Abby has visited nearly 20 countries, has driven across the U.S. three times, and has lived in three different states. In her spare time she enjoys hiking, cooking, music, film, and spending time with loved ones, her dog, and her two kitties.
Abigail is passionate about supporting children and youth who have experienced housing impermanence with their personal growth, learning, and amplifying their voices. As the Program Coordinator for the HEROES Youth Leadership Program, she is driven to expose youth to new experiences that both challenge and delight them, and believes young people should have an instrumental role in decision making, advocacy, and policy.