Erin LaDuke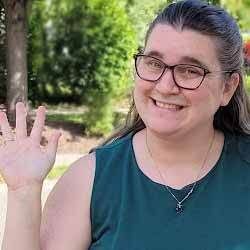 Erin has been with Treehouse since 2022 in the role of Child and Family Support Coordinator. Her professional experience varies from summer camps, nannying, classroom teaching, 1:1 behavioral support staff, and case management. Erin has done it all! Supporting families and kids, though, has always been her deepest passion.
Erin's ties to foster care and the Re-inventing Foster Care (REFCA) movement stem from her work with foster youth in Alaska. As a therapeutic-level foster parent, Erin learned from experience about how much advocacy goes into ensuring that youth receive the services and supports they deserve, and how vital a cohesive support team is for both youth and parental mental health.
In her free time, you can often find Erin camping, snuggling one of her three cats, attending concerts, or visiting her three young nephews.