Griet Dehandschutter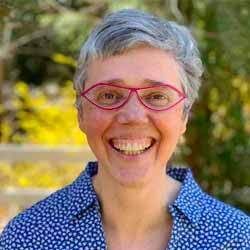 Griet joined Treehouse in 2023. Over the past 20 years, Griet inspired and supported local, national and international nonprofits to think big and bold. She advised them on transforming their fundraising and communication strategies and how to raise more than money to achieve their vision. 
Most recently, Griet was the Executive Director of Acton-Boxborough United Way in Massachusetts. As Founder of Dehandschutter & Associates, Griet guided the leadership of art museums, nonprofits in international development and educational institutions around the world on strategic fundraising journeys. Prior to that, she established the East Coast office in Boston for Flanders Investment & Trade. Griet was an award-winning consultant for Burson-Marsteller, a global communications agency in Brussels, Belgium. She started her career as the first Managing Director of the European-American Chamber of Commerce in the United States, located in Washington, D.C.
After graduating with a law degree from the University of Antwerp, Belgium, Griet did her Masters in International Relations at Johns Hopkins University in Bologna, Italy and Washington, D.C.