Gymmetta Brantley, Beacon Communities Property Manager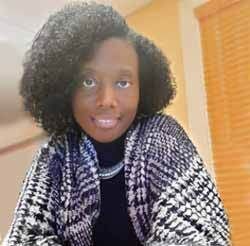 Gymmetta joined Treehouse in 2020, bringing wide-ranging experience — from connecting residents with suitable community services to providing crisis intervention, as well as assisting residents so that they were able to overcome obstacles that life throws their way. Prior to joining the Treehouse team, Gymmetta worked in Beacon Communities Engagement Department providing resources and services to a community of 500 and mentoring staff throughout western Massachusetts.  
Before starting here career with Beacon Communities, she was the Youth Service Coordinator at MassHire Springfield (formerly Futureworks Career Center) for 9 years where she worked with youth in the community, partnered with schools, local employers and workforce investment boards to create resources and training. Gymmetta finds time to stay involved in areas in which she is passionate. She recently completed her tenure as Vice President of the Massachusetts Association of Resident Services Coordinators, and volunteers as a Committee Member of the Massachusetts Network of Foster Care Alumni.