Holly Rueger, Director, HEROES Youth Leadership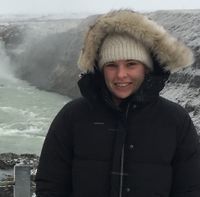 Holly Rueger joined the Treehouse team as the HEROES@GCC Site Coordinator in November 2021 and is new the HEROES Youth Leadership Director. Holly graduated from Sweet Briar College with a double major in psychology and Spanish literature and a minor in dance. After interning in college with the International Rescue Committee, assisting newly arrived refugees, she moved to Guatemala as a Youth-in-Development Peace Corps Volunteer. 
During her two and a half years in Guatemala, she worked with rural, indigenous youth on life skills, arts education, reproductive health, and leadership. She returned to the United States just before the pandemic began and was working as a bilingual family and child advocate at a domestic violence emergency shelter before beginning a new season of her life with the Treehouse Foundation. Her previous professional experience with the foster care system led her to Treehouse's innovative team and approach to Re-Envisioning Foster Care in America.