Julie Kumble, Director of Strategic Partnerships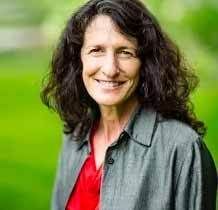 Julie  joined the Treehouse team in 2018 as the Director of Strategic Partnerships and Development.  She brings to Treehouse many years of social justice programming, organizing, organizational development fundraising and grantmaking.  Julie is also a researcher, writer and consultant in leadership, and presents on gender issues in politics, nonprofits and businesses, and veterinary medicine to international audiences. 
She was the founding director of a leadership program called the Leadership Institute for Political and Public Impact at the Women's Fund of Western Massachusetts, a philanthropic foundation, where she was also the interim CEO.  She also served as senior foundation officer at the Peace Development.  Julie has been a U.S. State Department Fellow, grantee of the Foundation for Motivated Women, and U.S. Peace Corps volunteer.  As a research consultant at Cornell, she co-authored a book with Cornell University Dean Emeritus Dr. Donald Smith on women's leadership in veterinary medicine, "Leaders of the Pack, Women and the Future of Veterinary Medicine" (Purdue University Press).  Julie is currently working on a book about servant leadership across professions and lifestyles.  She holds an MEd in organizational development.