Kerry Homstead, Director of Training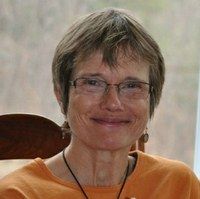 Kerry joined Treehouse in 2005, during the construction of the first Intergenerational Treehouse Community in Easthampton. She has been key to building the Treehouse Foundation from a grassroots movement to a nationally recognized and award-winning organization. Kerry welcomed the opportunity to promote collaborative change "outside the foster care box." She continues to facilitate the Re-envisioning Foster Care in America Movement and Intergenerational Treehouse Community with creative programming, partnerships and leadership. 
Homstead received her EdD from the University of Massachusetts and her BA from Smith College, previously served as a Research Project Coordinator for Casey Family Resource Centers in the Northeast. She brings over 30 years experience in community-based work with at risk populations to the Treehouse Foundation.