Priya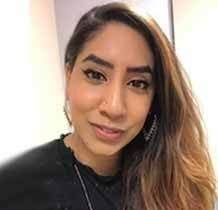 Priya joined Treehouse in 2022 as the People Operations Manager and is passionate about building teams and organizations that empower social change. Priya manages Treehouse's human resource operations, racial equity, and scaling organizational culture. She transitioned the team to our new payroll system. 
Priya brings 11 years of experience in trauma-informed DEIB diversity equity inclusion and belonging, organizational development and consulting, and people-centered management. Priya served as a certified Advocate at Safe Passage mentoring staff and overseeing survivor families' journeys from the domestic violence emergency shelter to safe housing. Priya led the movement for survivors rights as President of CERC at UMass Amherst where she studied Public Health and Gender Studies and instituted a university-wide Survivors Bill of Rights Title IX policy. 
Priya is a recipient of the Direct Service Award from the Hampshire County Council of Social Agencies, Chapter of the Year Award from the US Students Association, and is a TEDx speaker.