Tracey Levy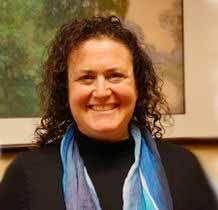 Tracey joined Treehouse Foundation as the Community Facilitator in 2020, after following its growth and progression since its inception. She is motivated by communities comprised of people who take care of each other and is thrilled to bring her skills, heart and passion to the unique community at Treehouse.  She is very familiar with the Foster Care system, having adopted both of her sons through DCF and being connected to a variety of support systems for parents and families involved with the Department. 
Tracey started her career as a Peace Corps Volunteer in the Federated States of Micronesia, and then moved to the Valley and directed Youth Leadership Development programs in Ware and Easthampton for over a decade.  After several years at the Franklin Hampshire Career Center (now MassHire) supporting people who were looking for jobs, she became the Program Director at the Amherst Survival Center.  In that position she was responsible for, among many other things, creating a sense of community and developing programs that met the emerging needs and wants of the hundreds of people who came there each week. 
Tracey has a B.A. from Oberlin College and has been awarded Woman of Distinction by the Amherst League of Women Voters, Direct Service Award from the Hampshire County Council of Social Agencies, and Esteemed Service Award from the Human Service Forum.